Hoopers
With dogs running free flowing courses through hoops, tunnels and around barrels, far less physical stress is placed upon the dog than in agility, though warm up and downs are still advised.
The challenge for the handler is to enable their dog to run a smooth course at a distance with both speed and accuracy. If competing, then distance and accuracy are more important than speed!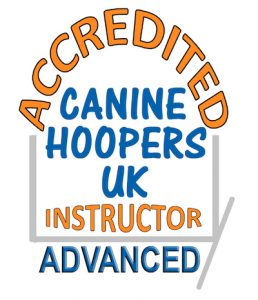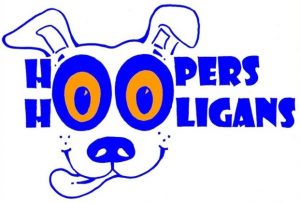 Waiting list now open for future workshops and courses.
1-2-1 sessions available
At the beginning of 2020 we formed a club, Hoopers Hooligans, open to those who have trained at Dogs in Tune. Despite Covid 19 we were able to hold 4 CHUK [Covid compliant] shows that year, plus one of the heats for the Canine Hoopers UK Finals.
Our aim is to provide several shows/events a year, for both fun and the chance to collect league points.
The Good Hoopers Award Scheme is now available providing achievable fun goals at 4 levels. Foundation, Bronze, Silver and Gold.
For further information on hoopers events visit the Canine Hoopers UK facebook page